Granola forma parte fija de mi desayuno no solo porque es deliciosa, sino porque es muy nutritiva. Aporta una gran cantidad de vitaminas, minerales, proteínas y hasta omega-3 si usas a esta receta 😉
Contenido nutricional en una porción (200g) de Granola.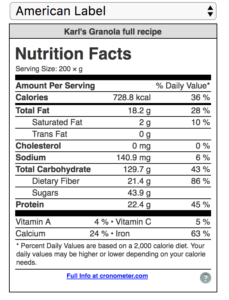 El proceso de prepararla es sorprendentemente fácil.
Los ingredientes
Avena

Semillas de Chía

Semillas de Lino

Mani molido
Chocolate en polvo

Frutas secas, por ejemplo uvas pasas

Miel de caña dulce o Maple syrup

Copos de maíz (Cornflakes)
La preparación
Las semillas de lino tienes que triturar en la licuadora, sin agua. Asegúrate de agitar a la licuadora y volver a licuar para que no se queden semillas enteras pegadas por los costados.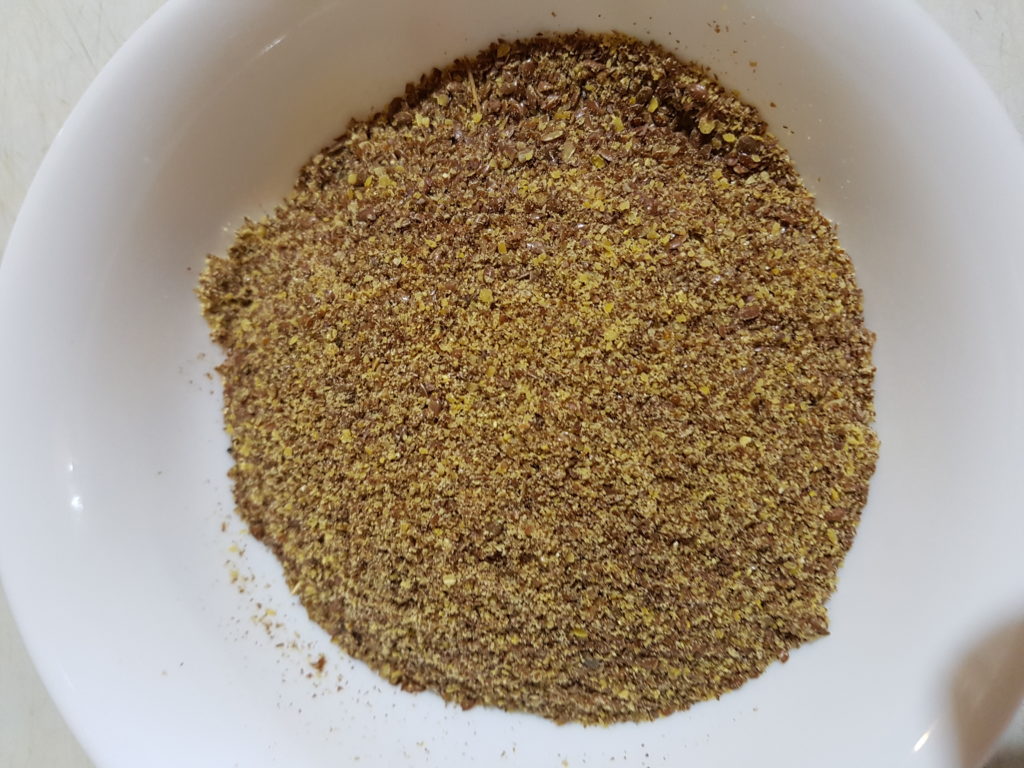 Luego mezclas todos los ingredientes en un bol y agregas miel de caña dulce o syrup a gusto. Luego revolver por un buen rato, lo que hace este proceso es que se peguen los ingredientes entre si. Hay que revolverlos hasta que se queden bien mezclados. La cantidad de cada ingrediente es flexible y a gusto. Del chocolate en polvo y mani molido le agregaría unas cucharas. Avena 2-3 tazas, semilla de lino triturada 5 cucharas, chía 5 cucharas también, cornflakes 1 taza, y frutas secas una taza.
Luego poner todo en una bandeja y poner en el horno a fuego lento, aproximadamente 150 grados, por media hora. Es importante revolver después de 15 minutos para que se cocine mejor todo.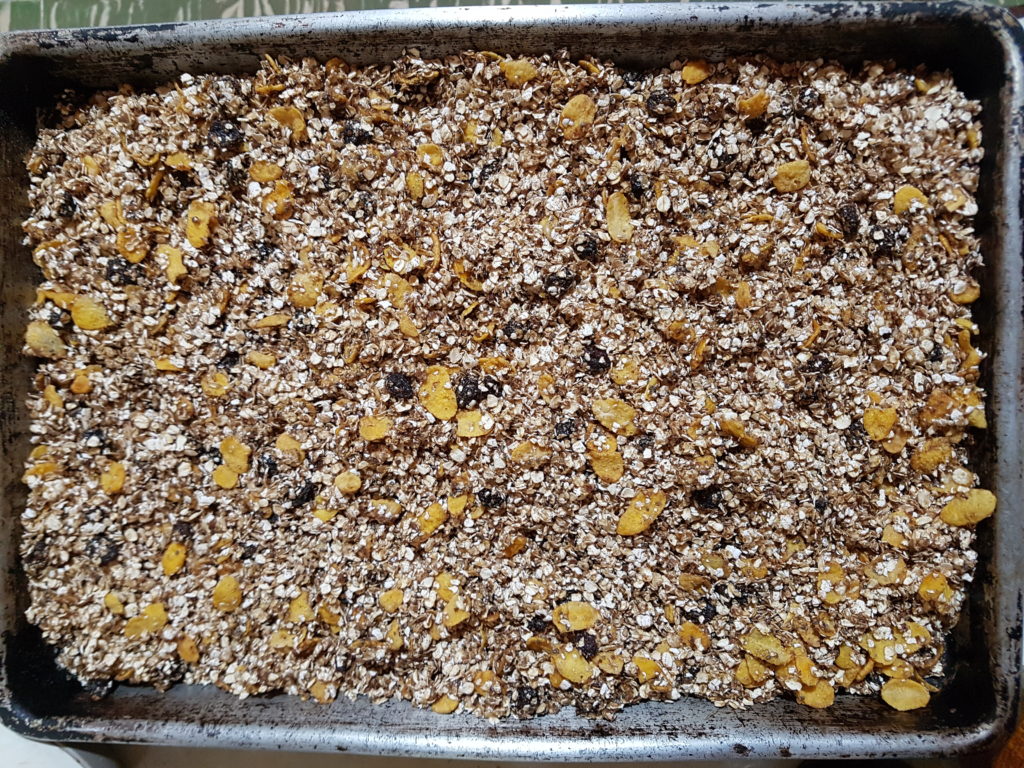 Dejar enfriarlo y guardarlo en un contenedor sellado. Servir con leche vegetal o agua.

Hi there,
I often learn awesome stuff while reading and it makes me want to share that shit. That's what this site is for, hope you not just learn from it but enjoy it like I do!

Latest posts by Karl Niebuhr (see all)
---
Also published on Medium.