Today I prepared whole wheat noodles, one of my favorites not only because they are tasty, but because they are a healthy source of carbs of course, but also protein. More interestingly, they contain a good amount of leucine, the supposedly most anabolic amino acid for those gains baby.
How to prepare
Cook the noodles for 5-10 minutes, then rinse
Meanwhile, cut 3 cloves of garlic, half an onion, and 3 tomatoes manually or if you want to get it done super fast, throw everything in the food processor.
Cut one eggplant into pieces manually
Saute the tomato mixture in a saute pan together with the pieces of eggplant for 10 minutes
Mix the noodles with the sauce and you are ready to go, add salt and other condiments to taste. I also added some rice, lentils, and broccoli. Bon Appetit 🌱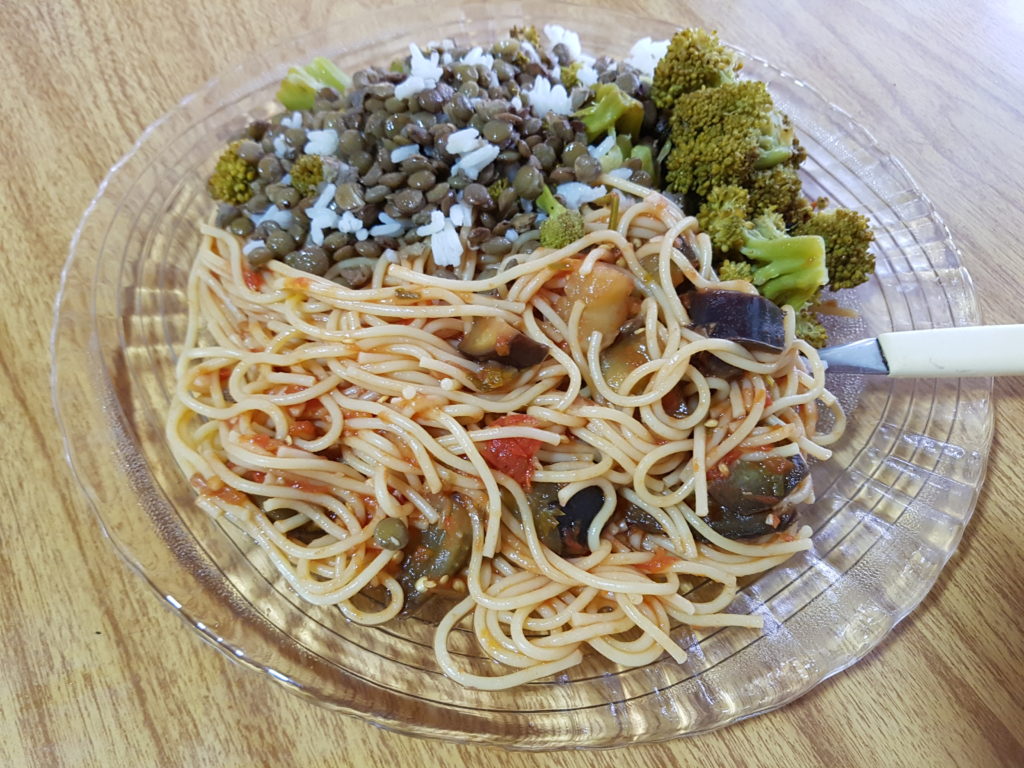 Hi there,
I often learn awesome stuff while reading and it makes me want to share that shit. That's what this site is for, hope you not just learn from it but enjoy it like I do!

Latest posts by Karl Niebuhr (see all)